Question Options
Mark Question as New

Mark Question as Read

Bookmark

Subscribe

Email to a Friend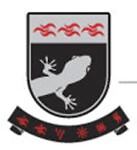 Community Member
Posts: 177
Item value must have shipping service with sufficient protection or ebay now block the calculation
[ Edited ]
Options
Mark as New

Bookmark

Subscribe

Email to a Friend
on ‎03-20-2017 08:22 AM - last edited on ‎03-28-2017 12:27 AM by
li-leslie
I AM STUMPED, BLASTED & SHOCKED !
Ebay.com block ALL shipping options, and show "shipping can not be calculated for your location" (and probably the item from the search engine) if the item value do not meet the protection value of that specific shipping service.
That means that my few high value items, that are over 1000$CAD, (ex: 252719920772 at 1099.00$) specifically for the US market, can not be calculated with
1-Expedited parcel USA, as the maximum insurance is 1000$
2- Xpresspost USA as the maximum is also 1000$
In that item exemple (252719920772), on ebay.ca both expedited & xpresspost appears to be ship to 90210 (from H!G 4Y4) at a rates of 67.30$/102.52$
on ebay.com, the same item have no shipping services appearing, as the item value is 1099$ and both expedited & xpresspost services have maximum 1000$ limit, so the item is "not shippable to USA" due to lack of shipping protection.
That'smeans all my higher prices items, intended for European & Australian market are kick out of ebay because they are all over 1000$ and insurance protection is maximum 1000$
Same apply for ALL items that have more than 100$ value, with Tracked packet !
Another tsunamie on hundreds of my items!!!!!!!!!!!!!!!!!!!!!!!!!!!!!!!!!!!!!!!!!!!!!!!!!!!!!!!!!!!!!!!!!!!!!!!
WHAT IS THAT
This could be the major cause of non-visibility, slow & poor sales for all of US